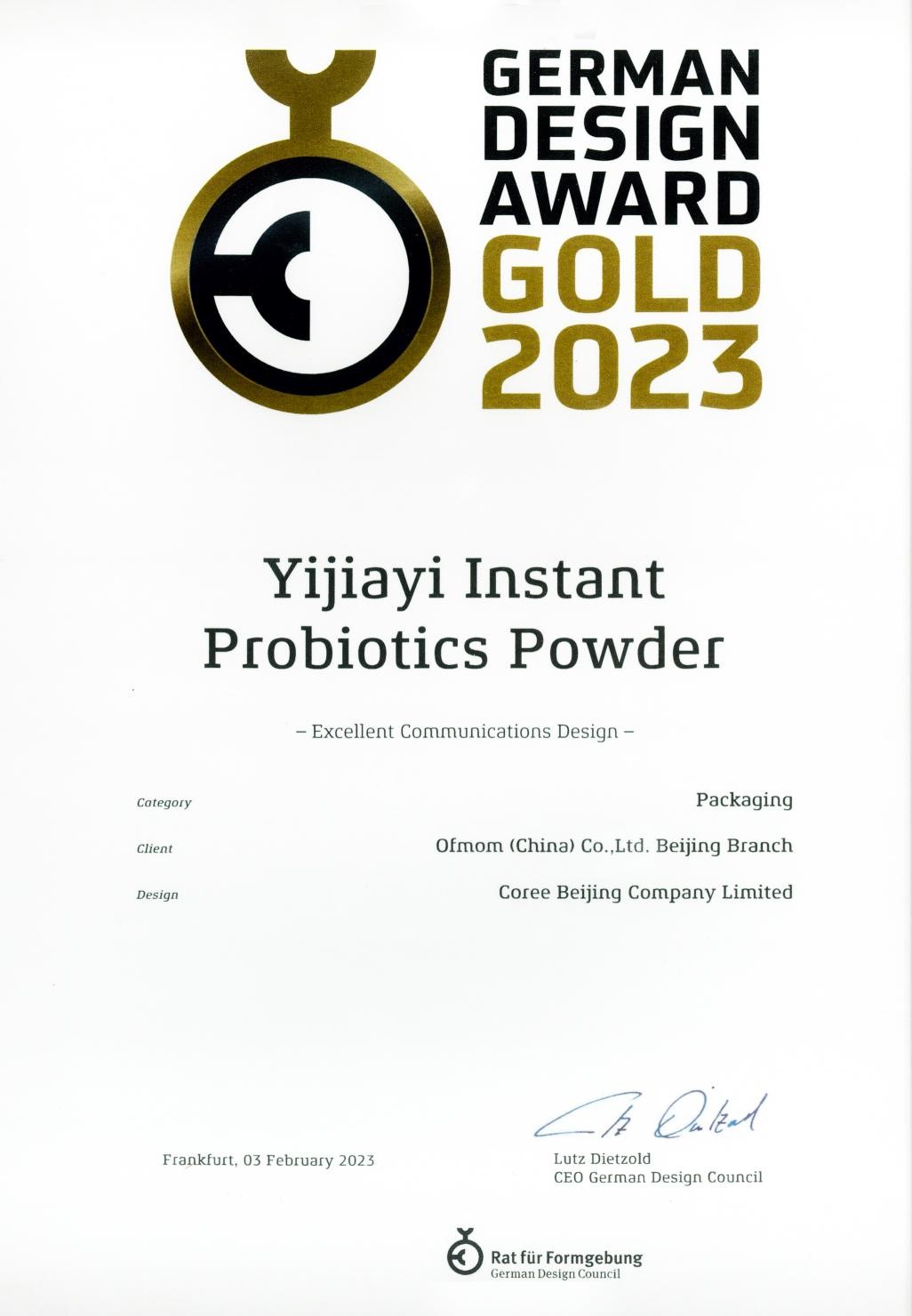 Coree Beijing has been awarded the gold prize in the category of packaging design in the Excellent Communication Design at the 2023 German Design Award. The award-winning entry was the package design for Yijiayi B420 Probiotics, a product by Beijing Hanmi's affiliated probiotics brand Yijjiayi, which focuses on weight management.
The German Design Award is considered one of the most prestigious design awards in the design industry, with a global reputation for recognizing outstanding and innovative design works. To qualify for the award, entries must comply with strict criteria, such as nomination and invitation by the German Federal Ministry of Economic Affairs or each state's economic and cultural affairs related parliamentarians. Furthermore, the qualified entries have already won other international design awards. Therefore, the gold prize is the highest honor bestowed by the German Design Awards, reserved for designs that are outstanding, inclusive and innovative.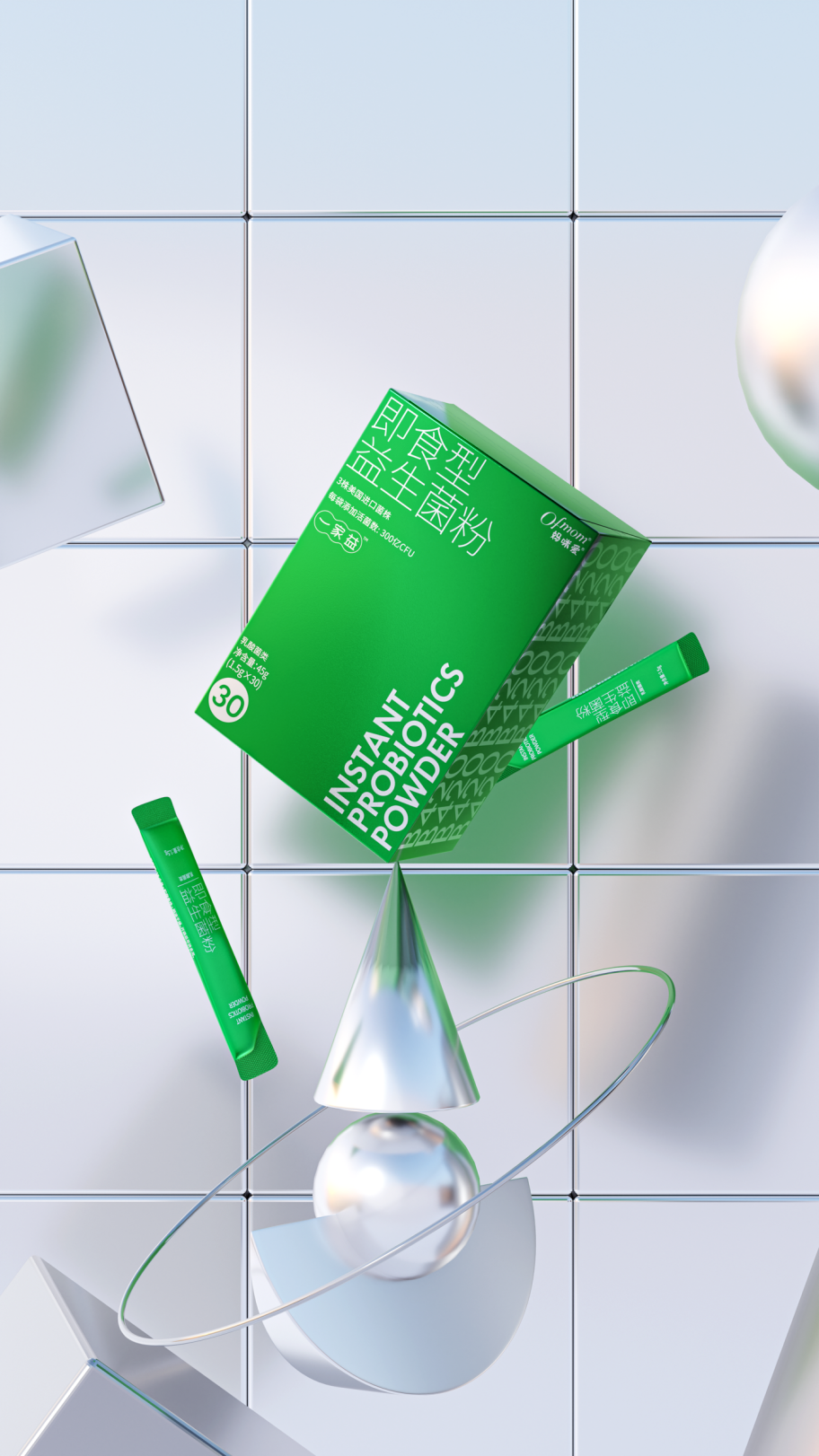 Coree Beijing's Design Team incorporated the brand philosophy, value and practical purpose of Yijiayi into the package design of Yijiayi B420 Probiotics. The package design reflects the product's attributes and target consumers, with a predominant color of green, which is associated with intestinal health and diet. The silver kente paper used in the package design gives it a metallic texture and a "young" look. Also, the repeated arrangement of the text 'B420' on the side strengthens brand awareness and stimulates consumer recognition. Overall, the package design creates a refreshing and light feeling that matches the product concept.
The package design is practical, with a thick packing carton that makes product stable and easy to open. The package is torn along the perforated line at the top, ensuring the freshness of the product. The sachet sticks have rounded corners, making them safe to open, and the material used is also safe to keep the probiotics alive.
Coree Beijing's gold prize at the Design Award is a recognition for the design capabilities of the design team. Moving forward, the team will continue to prioritize consumer needs and provide quality designs that align with the brand values.
The award is recognition for the design capabilities of the CB design team. Based on the design values, the CB design team will continue to pay attention to the various needs of consumers and provide quality designs to them.