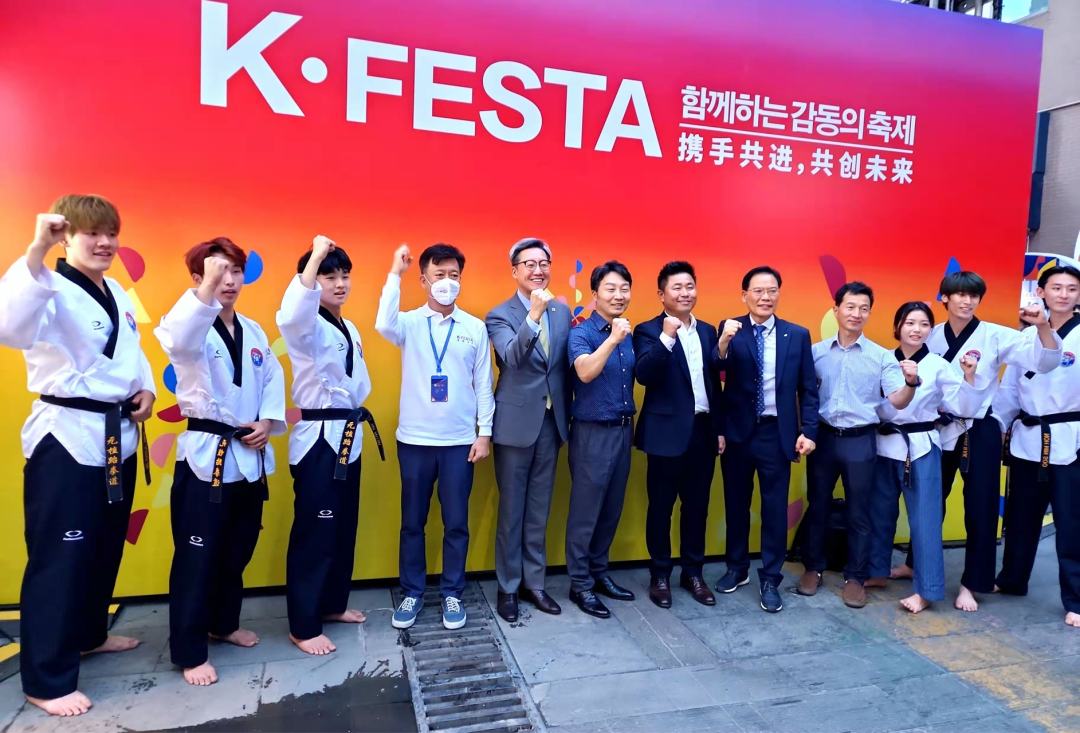 From September 16 to 18, the 2022 Beijing K-FESTA with the theme of "Build the Future Hand in Hand together", sponsored by the Embassy of the Republic of Korea in China, the Ministry of Agriculture, Food and Rural Affairs and the Ministry of Oceans and Fisheries, took place in Wangjing, Beijing. On the 16th, Chung Jae-ho, ambassador of Korea to China, visited the event to deliver a message of encouragement to Koreans and to help advertise Korean products.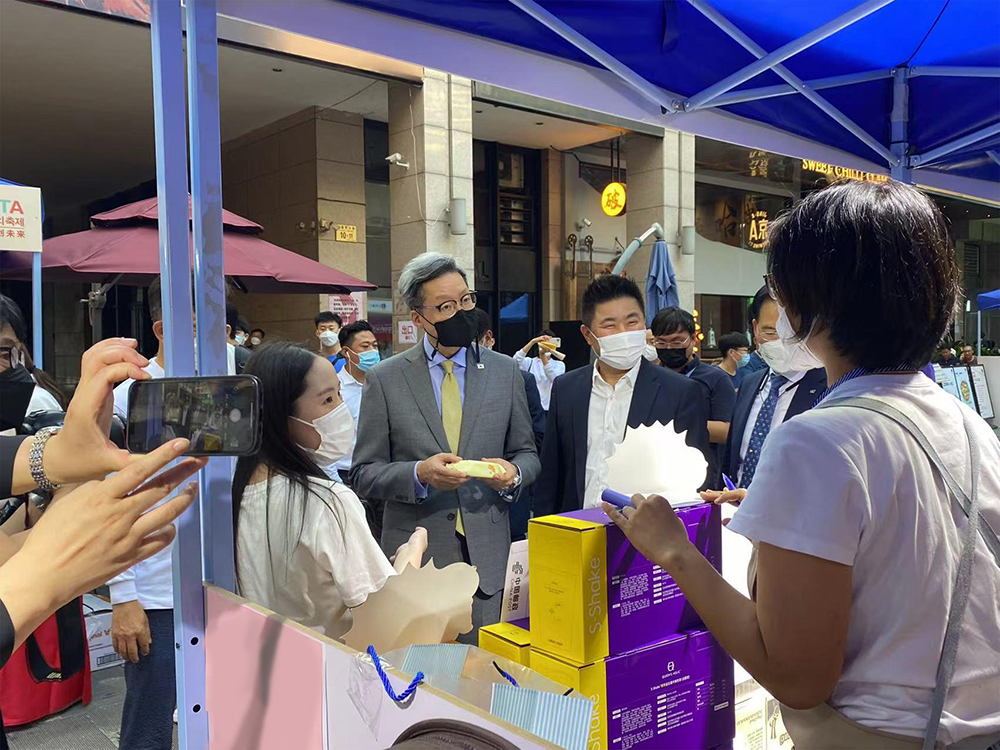 This year, it was held to commemorate the 30th anniversary of the normalization between Korea and China. The Festa featured four main themes, including food & accessories, beauty, life style and culture, to showcase quality products from Korea. It also prepared some experience-based programs varying from performances, tasting events, exhibitions, product demonstration to provide visitors with an immersive experience of Korean culture and products.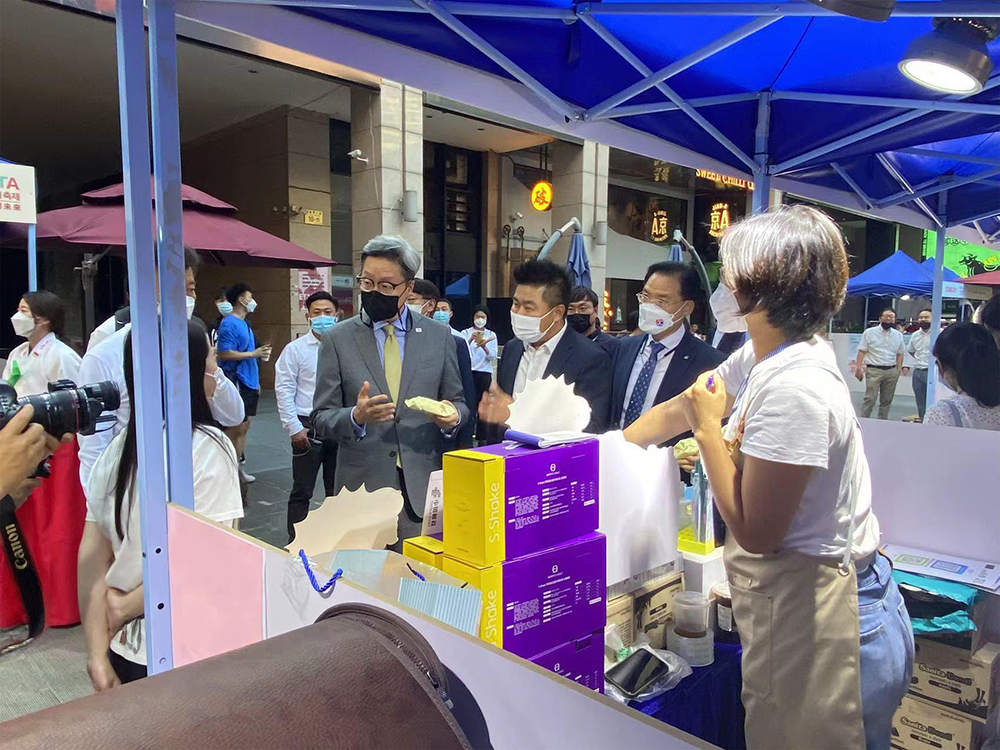 Beijing Medi'Care is committed to its overseas business in the fields of pharmaceuticals, maternal and infant products through strategic partnerships with Hanmi Pharmaceutical Co., Ltd. and Beijing Hanmi Pharmaceutical Co., Ltd. This year, Beijing Medi'Care participated in the K-FESTA to showcase its series of infant & toddler products. Notably, U-ZA infant laundry soap imported from Korea caught attention of Chung Jae-ho, ambassador of Korea to China. Chung visited the Medi'Care's exhibition booth and showed interest in the U-ZA grapefruit scented and soybean scented soaps. He asked a few questions about the product, and then praised the soap for its ingredients and scents.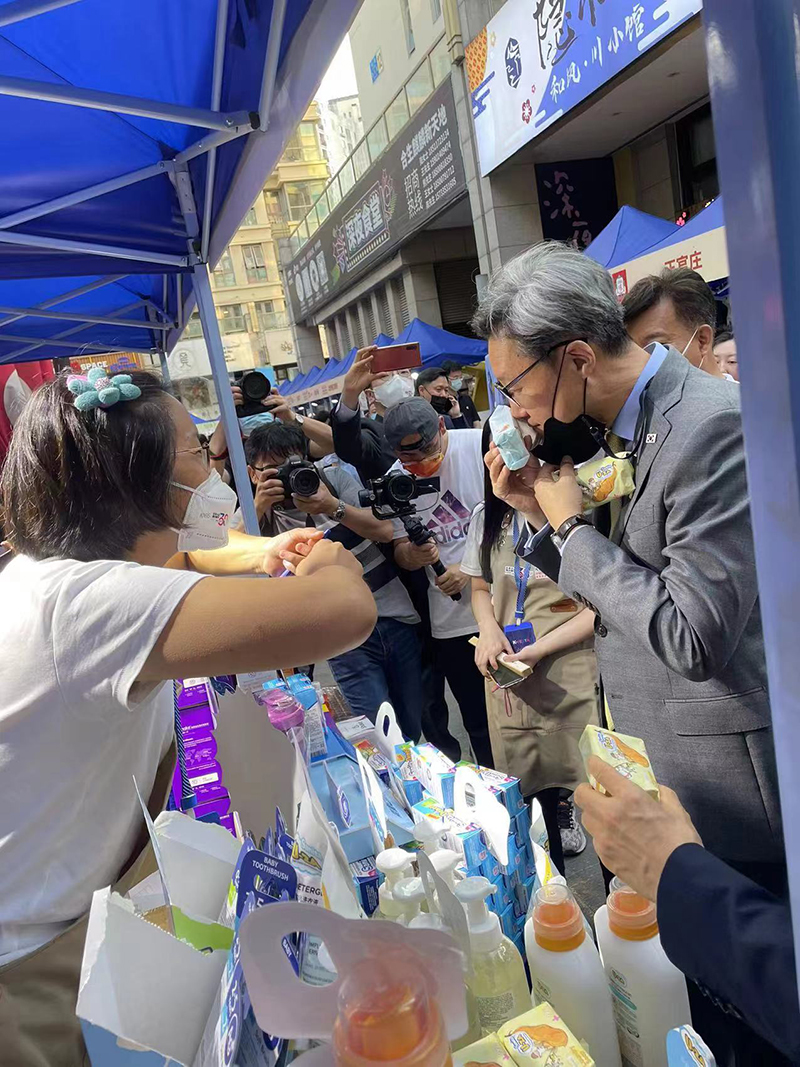 U-ZA infant care series has been trusted by Chinese parents since its entry into the Chinese market in 2010. Among them, U-ZA infant laundry soap has won the Golden Orange Award on Yuerwang, the maternal and infant health media. The U-ZA series products are made of pure plant-based ingredients, and contain citron from the southern coast of Korea. Thus, it is naturally antibacterial and safe for babies to keep hygiene. The rice bran extract contained in U-ZA infant laundry soap helps effectively remove fine particles from clothing. Also, as it is a 99% plant-based soap, it removes contamination safely and thoroughly. It contains multiple moisturizing ingredients, so it can protect mothers' hands from irritation or dryness on the skin after washing. As a professional baby care brand, U-ZA laundry soap has become a must-have item for Chinese parents based on its safe ingredients, deep cleaning effect and strong sterilizing effect. U-ZA brand was endorsed and recommended by professional pediatricians, also.
During the FESTA, U-ZA baby laundry soaps proved its product value with its consumer-oriented design and 'safe and effective' properties.