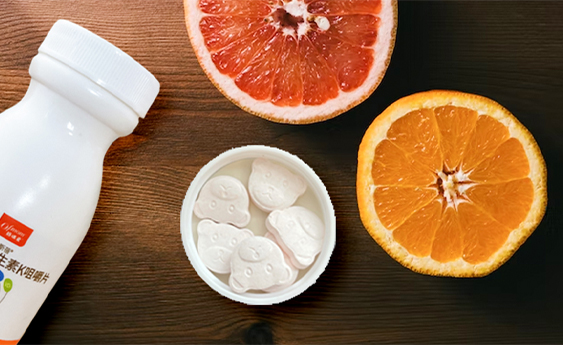 Calcium plays a vital role in our body. Whether in babyhood, adolescence, adulthood, or old age, we all need calcium to keep the body healthy.
Adolescence is a period of intense physical development, during which bone mass increases. So, bones absorb more calcium from the blood than any other age group. Beginning in adulthood, our bones stop absorbing calcium deposits and bone loss progresses gradually. Therefore, teen needs to get enough calcium to build strong bones and to boost height growth. Enough calcium supplementation in adolescence period can also prevent osteoporosis in old age.
So, how to supplement calcium? Taking calcium-rich food is not enough. You should check the amount of calcium absorbed and whether the calcium is absorbed in the bones. We also need to prevent calcium that is not absorbed from weakening your kid's body.
Many parents know that D3 can promote the absorption of calcium. Calcium that we usually ingest does not go straight into the bones. Calcium dissolves in the stomach and is absorbed through the small intestine into the bloodstream using vitamin D3.
Calcium in the blood has two uses. It is being taken up in the bones or deposited in the blood. If the calcium in the blood is not being absorbed into the bone in time, it may cause calcium stones in the blood vessels.
In this case, you may need vitamin K2. Vitamin K2 activates osteocalcin and the bone matrix proteins, and plays a role in transferring calcium deposited in the blood vessels into the bones [i][ii], making the bones strong.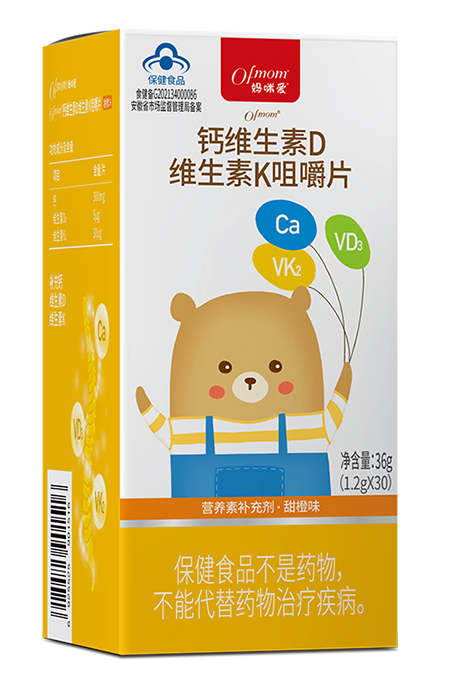 Vitamin K2 is mainly found in animal intestines, egg yolks, animal fats, fermented food. As it has only few dietary sources, daily food intake alone may not meet the needs of the recommended allowance.
Mamiai Vitamin KD Chewable Tablets is a calcium supplement, which is rich in vitamin K and D. Plus, it is suitable for growing children and teens, as it is orange flavored chewable tablets in the shape of a cute teddy bear. It is also beneficial for digestion for young children.
Calcium supplementation during adolescence is one of the foundations of lifelong health. To this end, it is recommended not only to take calcium supplements, but also to ensure that the child gets adequate exercise and sleep.
Source:
[i] CHEN Jiepeng. "Vitamin K2 (MK-7) - Science, Industrial Ecology and Future"
[ii] QIN Rui. Consensus on calcium nutrition for children in China (2019 edition) [J]. China Maternal and Child Health Research, 2019, 30(03):262-269