In hot summer days, many parents want to complement their children with calcium being out in the sun. Sunlight stimulates absorption of calcium and speeds up metabolism. However, it may cause some adverse effects that you need to be careful, such as dehydration and heat exhaustion, with intense and prolonged heat from sunlight. Also, some parents may want to supplement calcium by dietary intake.
In fact, it is difficult for young children to fully complement calcium with sunlight and food consumption. To provide a sufficient amount of calcium to children, it is recommended to take calcium supplements. Then, what kind of calcium must they take? And how to take? To discover this, we need to understand the principle of calcium absorption in our body.
Once calcium enters the body, it is consumed in two ways, effective and ineffective. The effective way of being consumed is to help build bones and keep teeth healthy. However, it may also build up in heart valves, blood vessels, kidney and other organs, which is of no benefit to our health.
For calcium to be of any real benefit to the body, it must be "absorbed into the bones". Mamiai Calcium and Vitamin K&D Chewable Tablets also contains vitamin K2 and vitamin D3 for better intake of calcium.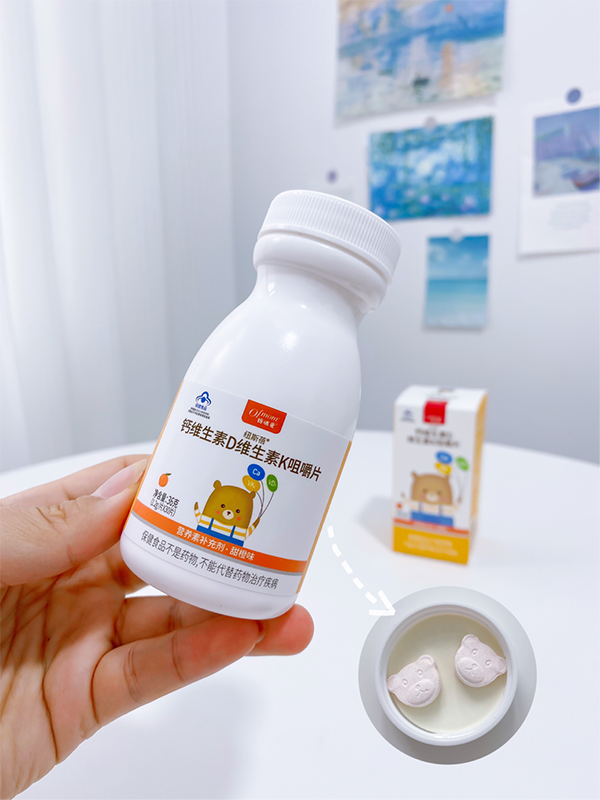 Vitamin D3 promotes the calcium absorption, thus it is recommended to supplement from birth. However, vitamin K2, which serves to induce calcium into bones, are easily neglected. Indeed, vitamin K2 boosts osteocalcin and activates the bone-associated proteins, which inhibits the deposits of calcium on the walls. Vitamin K2 is rarely existent in food, so it is preferable to be consumed with calcium supplements.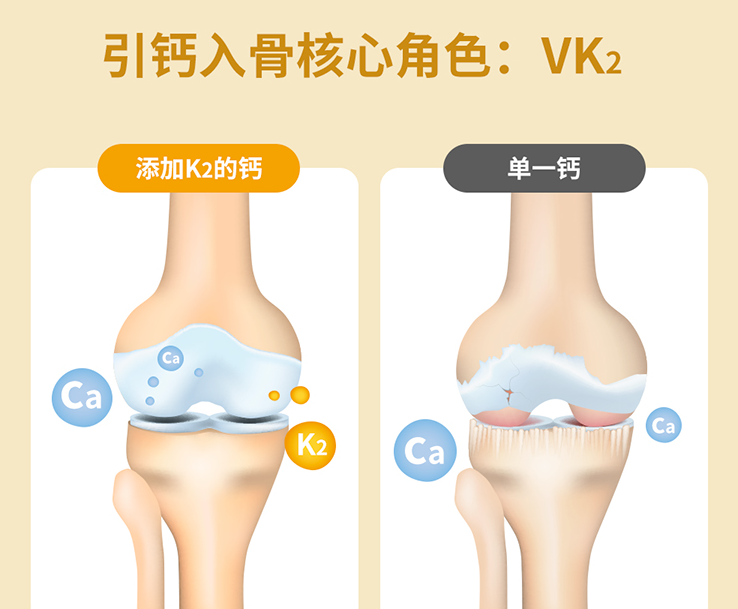 Mamiai Calcium and Vitamin K&D Chewable Tablets is a calcium supplement suitable for young children. It also takes into consideration the children's taste. The package design includes a teddy bear character that children may love. Mamiai Calcium and Vitamin K&D Chewable Tablets has obtained the dietary supplement certification mark (G202134000086), ensuring its efficacy and safety. It has a sweet and delicious orange flavor and is easy to digest and absorb as it is chewable.