Yijiayi, a probiotics brand of Ofmom, a company specializing in infant and intestinal health, has launched Yijiayi B420 probiotics supplement that can help burn fat and lose weight.
Some people may skip meals to lose weight, but actually this is a misguided habit. Not only is this approach ineffective, it can also can actually damage your health. For a successful diet, there should be some consistency to your eating plan, and a regular exercise plan. However, such things are more easily said than done.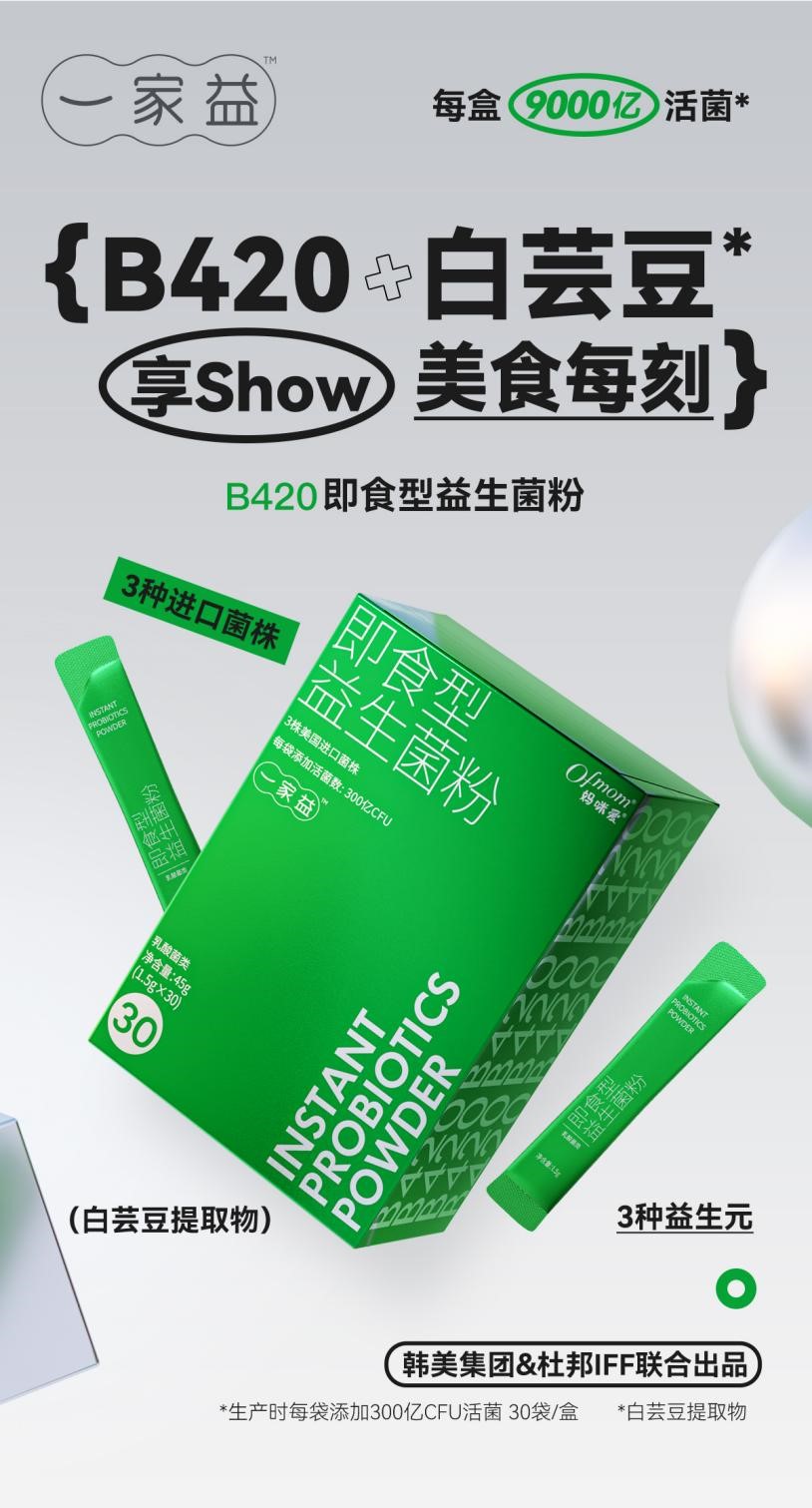 It is recommended to take probiotics supplement to successfully lose weight. Probiotics contribute to a balanced intestinal flora by reducing harmful bacteria and toxins. When you have a healthy balance of bacteria in your gut, you will have better digestion, faster metabolism and less accumulation of toxins, which will help you stay in shape.
Yijiayi B420 probiotics supplement is launched by Hanmi Group, which has been leading the field of intestinal health for over 30 years, in cooperation with DuPont Danisco, one of the world's leading producers of probiotic cultures.
Yijiayi B420 probiotics supplement contains 30 billion active probiotic cultures. It contains 20 billion of bifidobacterium lactic B420, famed for "diet strain". It works well with bifidobacterium lactics BI-04 and lactobacillus rhamnosus GG to improve metabolic disorders. It is effective in burning fat in the waist, abdomen and hips, as it inhibits from gaining weight and fat.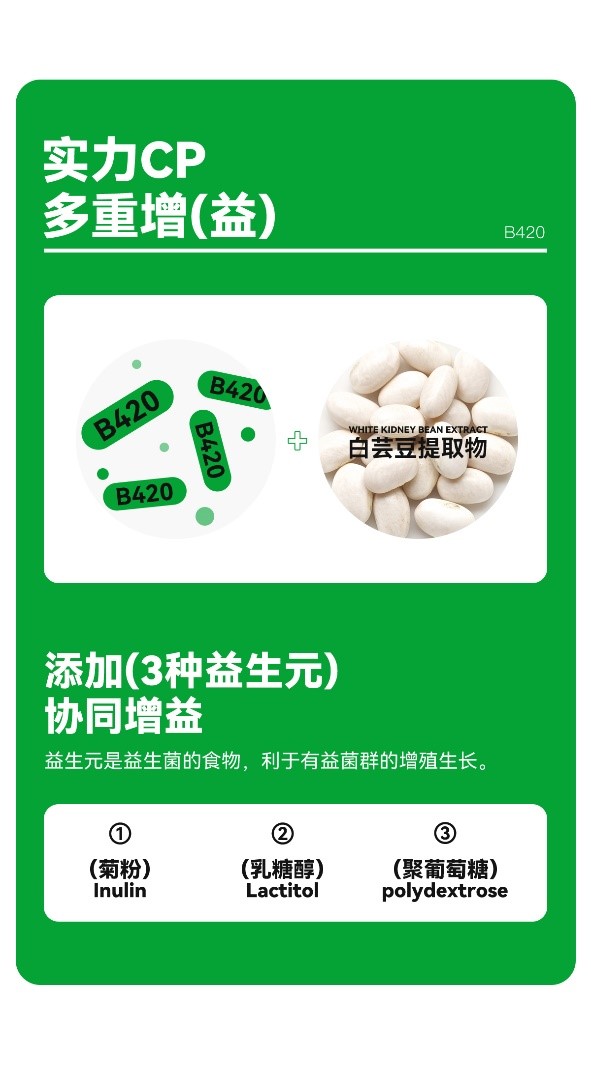 On top of bifidobacterium lactic B420, it also added an 'ace in the hole'—white kidney bean extract. White kidney bean serves as α-amylase inhibitor that blocks the absorption of starch and reduces fat conversion. Combining the two ingredients will lead to having a slimmer waist.
The probiotics supplement also contains various prebiotics, such as inulin, lactitol and polydextrose, which will double the growth of beneficial intestinal bacteria. It will inhibit the growth of harmful bacteria, and increase mineral intake.
Yijiayi B420 probiotics supplement is individually packed, and convenient to carry and take as it is ready-to-feed type. It is free from fat, fragrance and preservatives. It is expected to scientifically reduce body fat and help consumers maintain health and beauty.