Many parents feel anxious about choosing a "right" infant formula. They might be overwhelmed by the choices when standing in the baby aisle stacked with all different kinds of brands and food labels. So, how to choose the right one for my baby?
As the baby's digestive function is not yet completely developed, the nutrient components, probiotics and DHA should come first in the choice of infant formula. On top of this, you will also need to check whether it is easy to digest and absorb, which will help your child grow healthy.
Mengguaiguai, a Hanmi Pharmaceutical affiliate that focuses on the area of children's intestinal health and infant nutrition, has launched Mengguaiguai infant formula. Its unique combination of GPL prebiotics (lactulose, galactose oligosaccharide, inulin) helps the lining of stomach and absorption of nutrients.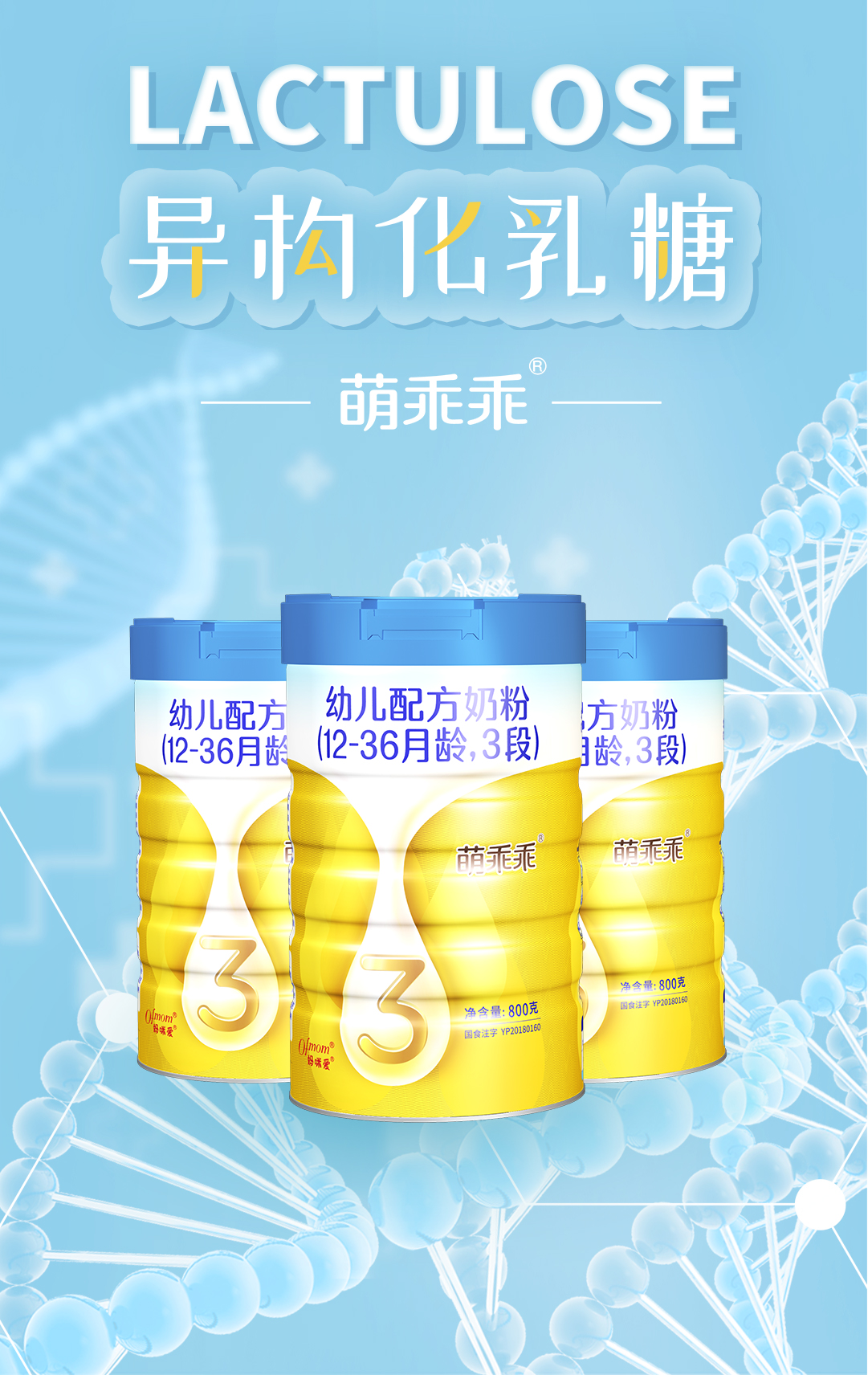 Lactulose is perhaps a newer concept amongst parents than galactose oligosaccharide and inulin. Lactulose is a semi-synthetic disaccharide obtained through lactose isomerization. It also serves as prebiotics. Lactulose is consumed alone, or in combination with other prebiotics, to improve baby's intestinal flora, inhibit the growth of harmful bacteria, promote absorption of calcium and magnesium, and fend off constipation.
In addition to the GPL prebiotics, Mengguaiguai contains DHA oil from deep-sea microalgae, taurine and choline that can boost baby's brain health. The triple combination of beta-carotene, lutein and vitamin A acetate in the formula stimulates cerebral and vision development.
The production complies with the standards of pharmaceutical products to ensure quality. A complete line of Mengguaiguai is produced in Ofmom production plant, which is designed according to TGE technology and GMP standards. It has also obtained GMP, HACCP and ISO certification. It takes dual-layer packaging to protect content from metal contamination. At the same time, it also effectively screens air to avoid oxidation and thus keep it fresh and safe.
With prebiotics and brain and vision health in mind, Mengguaiguai will continue to promote baby's nutritional absorption and healthy growth.