The Ofmom Brand Book design – created by COREE CHINA – has won the gold prize in the category of Book Design at the 2022 Indigo Design Award. This is the entry's third reward following the Visual Communication Award at "Kapok China Design Award 2021" and the Korea Good Design Award at Good Design Selection 2021.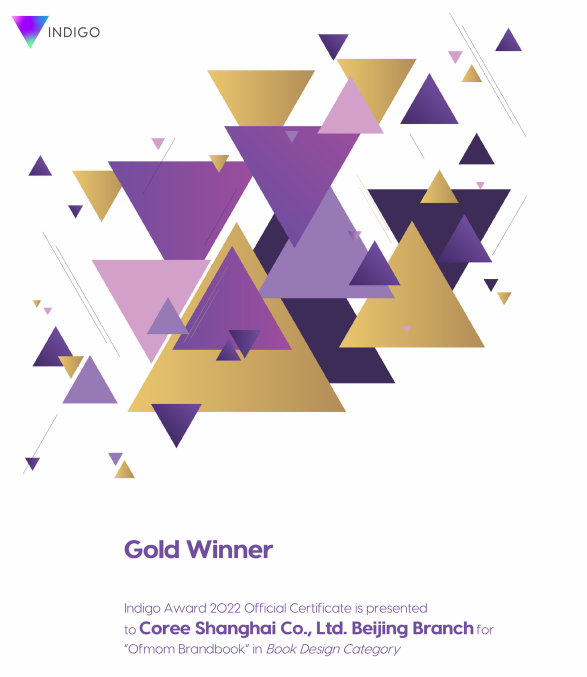 The Indigo Design Award was founded in 2018, and the entry is open to any individual designers, design teams, design studios and students. The Award calls for outstanding design works to promote creativity from around the world every year. It seeks exceptional talent in the fields of graphic, digital, mobile design, design for social change and branding.
A total of 48 creative designers, including the founder of The Dots Pip Jamieson, logo and brand identity designer Jeoroen Van Eerden, and Google and Duolingo designer Jack Morgan, formed the judging panel. The panel gave a thorough evaluation by way of quality, originality, function and relevance to each topic. Winners are selected in five categories and sub-categories, including graphic design, digital design, mobile design, social transformation and brand design. Winners gain the opportunity to showcase their work on a global platform.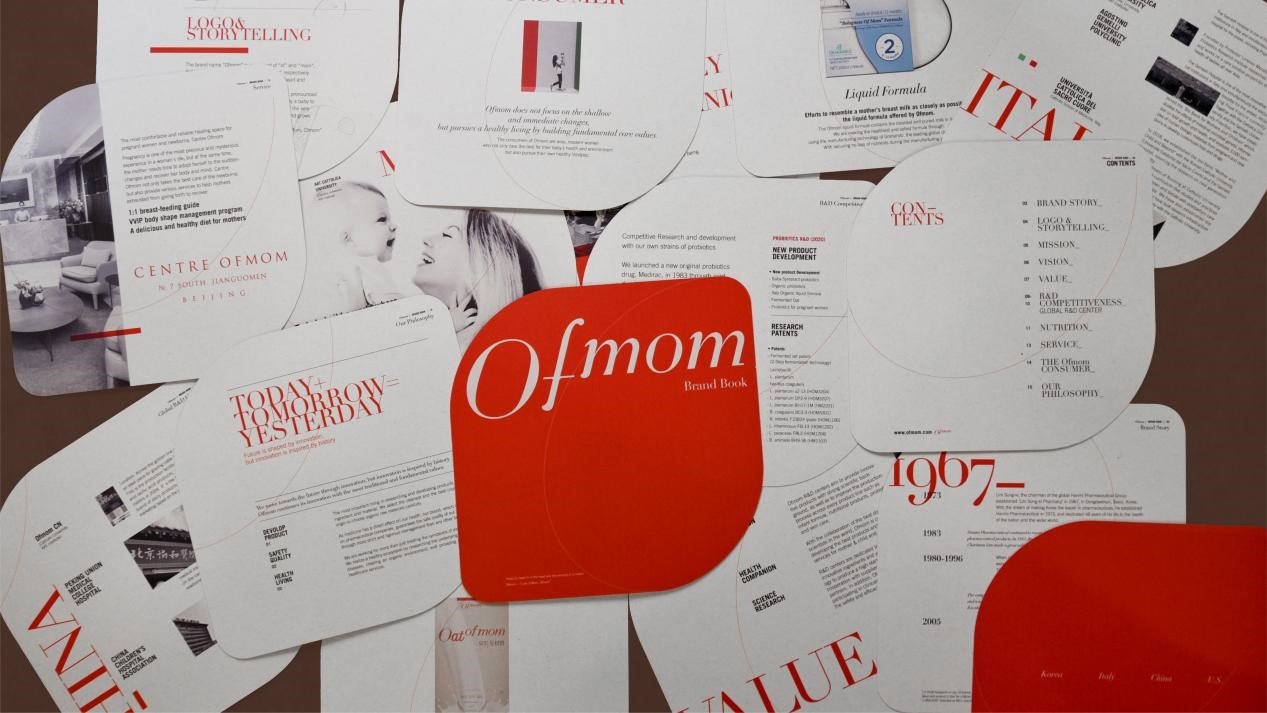 Ofmom Brand Book used eco-friendly recycled paper to protect soil and aligned its brand philosophy on mothers and children. What makes it special is that each page pieces together a big puzzle and its "scalability". The brand book continues to write a new chapter in its corporate history by entailing new products, research outcomes, global network and more. Its flexibility makes it easy to access and download as it can be applied to various platforms, such as mobile and web.
A great team always makes a great work. COREE CHINA has an abundants of experience and innovative thinking. Based on years of experience, they provide comprehensive services, including brand positioning, creative design and advertising strategies. The Brand Design Award proved the team's capabilities and strengthened its influence in the field of design.
COREE CHINA will continue to focus on development of innovative thinking, continuously keeping pace with the times to accumulate unique insights and forward-looking design concepts.