Winter has come. A new wave of cold air is sweeping over, causing a severe drop in temperature across the country. Many parents pay special attention to their babies' nutrition, and keep them warm to protect their children from coldness. For families who chose to feed formula, some might have made an honest mistake when preparing formula. You should be really careful. If not, it may inflict harm on their babies' healthy growth.
In the wintertime, many people like drinking hot drinks in a flask. Some parents may think the hotter the milk, the more comfortable the baby's stomach is. However, this is completely wrong. Overheated water may interrupt dissolution of formula powder, even making lump. Worst of all, over heated water may destroy heat-sensitive nutrients, such as vitamins, probiotics and active proteins. Whether the weather is hot or cold, parents should follow the instructions written on the formula container and the water temperature as recommended. After fixing formula, put a couple drops of infant formula on the inside of your wrist to make sure it is not too hot. If it's not, it's ready to feed the baby.
As we all know, formula milk in winter goes cold fast. In this situation, not a few parents—especially those who are reluctant to get up in the middle of a cold night and prepare formula drink, use a trick: they put the prepared formula milk in a bottle warmer and feed their babies with the warmed milk. It's inadvisable to do that either. Using a bottle warmer is indeed handy but it should not be used that way. Formula milk shall be used within 2 hours after preparation at room temperature, not to mention storing the milk in a bottle warmer is much hotter than that of at the room temperature. High temperature causes bacteria to grow, inflicting harm on babies' health. It should be used up once prepared.
To avoid such mistakes in formula preparation, parents may try Ofmom liquid infant formula, like Li Ai does. Ofmom liquid infant formula does not need preparation or water to add, as it is ready-to-feed type. Its components are the same as powdered formula, so it can easily replace. Anyone like working parents, grandparents can take care of babies with ease. No hassle when nighttime-feeding, and especially in the cold winter, all you have to do is just warm and feed it.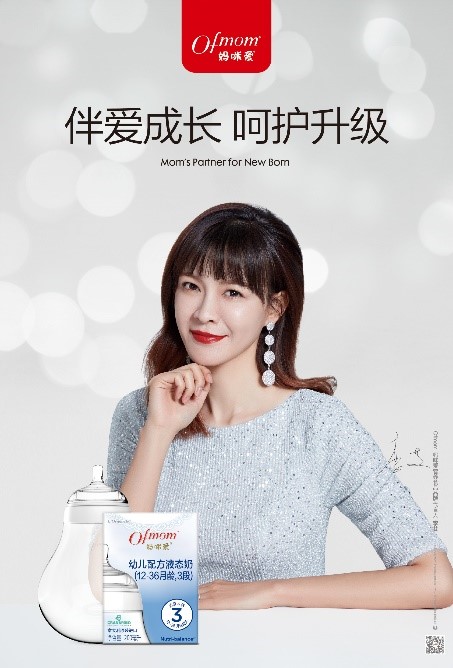 Ofmom liquid infant formula is imported from Italy and made with carefully selected raw milk from a pasture in the Alps. The level of lactoprotein in the raw milk is higher than the national standard of China and that of Italy. Ofmom liquid infant formula uses raw milk that stays liquid all the way from collection to production. There is no secondary conversion of the physical state of the milk and the utilization rates of proteins, fatty acids, amino acids and such are high.
In addition, the Nutri-balance formula of Ofmom liquid infant formula guarantees balanced nutrition, with categories, content and proportions of nutrients catering to the demands of the baby's body. As the food for probiotics, a prebiotic mixture of GOS and FOS is conducive to the reproduction of beneficial intestinal bacteria, the effective hindrance of the growth of harmful bacteria, the maintenance of intestinal health and the improvement of digestion. DHA, ARA and taurine are also specially supplemented, helpful in promoting the development of the baby's neural system, vision and intelligence, in comprehensively improving the baby's learning ability and in propelling the baby to grow stronger and healthier.
All in all, Ofmom liquid infant formula chosen by celebrity mother Li Ai has many advantages. It's convenient and nutritiously-balanced. It is also a good choice for those parents who're unfamiliar with powdered formula preparation. Choosing the right formula and feeding it properly are the keys to keeping babies' healthy in the wintertime.