2022 Indigo Design Award has just announced the winners of the year. The Indigo Design Award is a global design contest that promotes creativities from around the world and seeks to reward exceptional talent in the fields of graphic, digital, mobile design, design for social change and branding. Orga Kiddy package design, the entry of COREE CHINA, has won the bronze prize in the category of packaging design at the 2022 Indigo Design Award. It has validated COREE CHINA's outstanding design capabilities.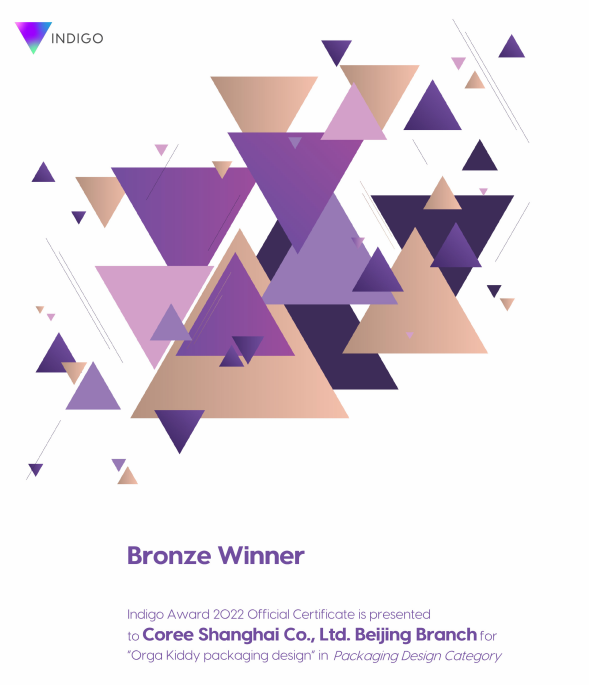 Founded in 2018, the Indigo Design Award is held annually to seek exceptional design projects from all over the world. This year, the awards were presented in the field of Graphic Design, Digital Design, Mobile Design, Design for Social Change and Branding. The juries evaluated each work on the basis of its quality, originality, function and relevance to each topic. Winners won the opportunity to showcase their work on a global platform.
Orga Kiddy packaging design won the Bronze Award for its rich experiences and cutting-edge design concepts. By aligning the brand philosophy, nutritional concepts and its values with the design, it has led consumers to create a better lifestyle.
As a brand dedicated to providing nutrition solutions to babies, Ofmom has developed and provided the finest baby products and services based on the idea of "Give the best to our children". Orga Kiddy, one of the brands owned by Ofmom Family, aims to become the best snack brand in the world. With Ofmom's nutrition philosophy in mind, it uses fresh Korean vegetables to give a taste of natural ingredients and to boost children's vitality.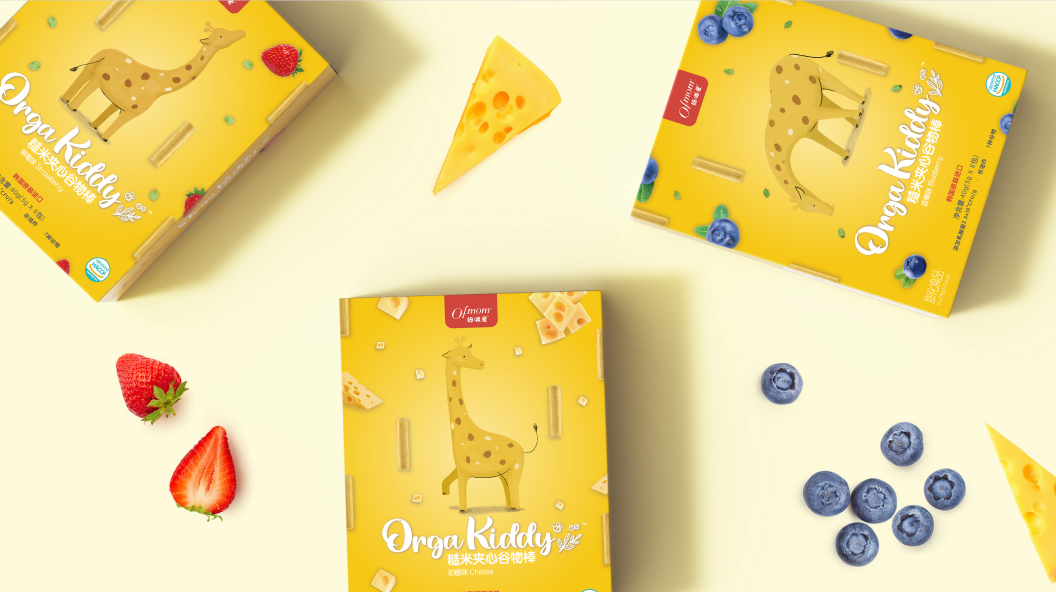 Orga Kiddy packaging design placed animal images that children may find familiar, such as elephants, giraffes, tigers and pandas. By doing this, the illustration engaged with children and reflected their perspectives, thus building customer rapport. It also manifests Ofmom's corporate value in seeking safe ingredients, a healthy lifestyle and eco-friendly life.
The award is recognition for the design capabilities, but at the same time it also has given them further inspiration for the next step. COREE CHINA will continue to focus on development of innovative thinking, continuously keeping pace with the times to accumulate unique insights and forward-thinking design concepts.